Events Calendar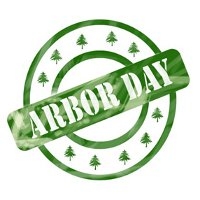 Agway's Annual Arbor Day Sale
In-store Event
Stop by any one of our locations starting Friday, April 25th through Sunday April 27th for Agway's Annual Arbor Day Sale!
25% OFF all Trees, Shrubs, Roses, Grasses, Vines and Fruits. Offer excludes perennials, annuals, houseplants, vegetables and herbs.
Calling all pet lovers! The Animal Rescue League's (ARL)"Paws in the Park" will take place on Saturday, May 31, at 11 AM – 2 PM, at Drummer Boy Park in Brewster. Previously called Paws for Celebration, the ARL's biggest annual event features family and dog-friendly activities, entertainment, and vendors. It's a "can't miss" event for all Cape Cod dogs!
All proceeds benefit the ARL's adoption center in Brewster. A huge shout out to Presenting Sponsor Nauset Pet Services, who is the title sponsor for the 4th consecutive year!
Paws in the Park includes…
• Climb aboard the ARL's mobile Spay Waggin'
• Kids – try on the ARL rescue team's ice suits and watch a mock cat-in-tree rescue
• Flying High Frisbee Dog Show
• Police K-9 Demonstration
• Caricature artist doing caricatures of people & dogs
• Book signings with local authors
• Awesome raffle prizes!
• Make your dog a free fleece, tug toy
• Photo "Doggie" Kissing Booth
• Food vendors (come for lunch and ice cream!)
• A DJ playing tunes
• Contests (Is your dog the best kisser? Does he have the waggiest tail on the Cape?)
• Shopping
• Free giveaways
• Face painting
• Joe Rossetti & Stephanie Viva from Cool 102 and WCOD as emcees
• AND MUCH MORE! CHECK BACK FOR UPDATES
Thank you to our sponsors and participating vendors, which include Nauset Pet Services, Agway of Cape Cod, Animal Hospital of Orleans, Ark Angel Animal Hospital, The Brewster Book Store, The Cape Cod Dog, Cold Nose Photo, DogWatch of Cape Cod, Gatekeeper's Property Management, The Honest Kitchen, Howl-A-Day-Inn Doggy Daycare, Lower Cape Veterinary Associates (Eastham, Duck Creek, Herring Cove and Stony Hill), Seaman's Bank and Veterinary Associates of Cape Cod. A special thanks to Cape Rental World, Nauset Disposal, Wicked Local Cape Cod, WCOD and Cool 102 for their support, as well.
Visit arlboston.org/paws-in-park and stay tuned to facebook.com/arlcapepcod more updates!